Definition of terroir
The Champenois terroir
The viticultural terroir is a concept that refers to a space on which a collective knowledge of the interactions between an identifiable physical and biological environment and applied vitivinicultural practices, which confer distinctive characteristics to products originating from this space, develops
Area

33 868 hectares.

winemakers

15 800

Big house

320

Dominant grape varieties

39 % pinot noir, 32 % pinot meunier, 29 % chardonnay.
Some numbers
Harvest (in equivalent bottles)
295 million bottles
Yield = 10 060 Kg / hectare
expéditions
307 313 583 Bottles
Top ten external markets (in bottles)
United Kingdom
27662045 bottles
United States
23096645 bottles
Australia
8534351 bottles
The basement
The characteristic of the Champagne terroir also lies in its basement. Its mostly limestone composition gives the vine a constant natural irrigation.
The climate
The terroir of Champagne is distinguished from other soils by its geo-graphical situation on a northern latitude and by its dual climatic, oceanic and continental influence.
The grape varieties
Pinot noir (black grapes), suckers (black grapes) and chardonnay (white grapes) are today largely in the majority. small meslier, pinot blanc and pinot gris also allowed.
Field Hostomme
The location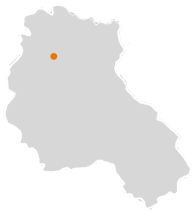 Originally, the heart of the vineyard Hostomme is located in Chouilly, renowned village and classified Grand Cru in the Côte des Blancs. It is on these lands that the Chardonnay reigns supreme, which accounts for 60% of the vines. Then come the Meunier (37%) then Pinot Noir, Petit Meslier and Pinot Blanc which complete the remaining 3%.
La Champagne, World Heritage UNESCO