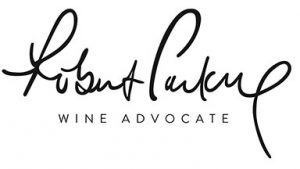 Célèbre dégustateur de vins américains dans un premier temps, puis des vins du monde entier ensuite, critique en œnologie de référence outre atlantique, il est connu pour ses guides sur le vin dans lesquels il commente ses dégustations notées sur 100.
Le système de points Parker
• 96-100 : un vin extraordinaire de profondeur et de complexité.
• 90-95 : un vin excellent, avec une grande complexité.
• 80-89 : un très bon vin, avec un intéressant degré de finesse et de parfum.
Note : 87/100
Tradition Brut
The NV Tradition Brut is a cuvée from Chardonnay, Pinot Noir and Pinot Meunier. The most recent disgorgement is based on the vintages 2012, 2011 and 2010. The wine opens with a clear, fresh and aromatic bouquet of red berries and cherries. Dry, very elegant and vinous on the palate, with fine fruit and chalky aromas, this is a very delicate, light to medium-bodied Champagne for early consumption.
Note : 87/100
Rosé de Saignée
The NV Rosé de Saignée is a blend of equal parts Pinot Noir and Meunier picked in 2013. This cuvée was disgorged with six grams of dosage in October 2015. Intensely pink in color (thanks to two days of bleeding), this wine opens with a very aromatic, yet clear and fresh bouquet of red berries. Round and charmingly fruity on the palate, this is a party Champagne par excellence! It offers good mouthfeel and intense cherry aromas. Drink it young.
Note : 90+/100
Réserve Grand Cru
Entirely based on old vines Chardonnay from Chouilly (planted between 1950 and 1970), the NV Blanc de Blancs Grand Cru Brut Réserve blends the vintages 2011 down to 2008. Thirty percent of the vins clairs have been aged in used Burgundian pièces because Laurent Hostomme believes that old vine wines need more oxygen to develop. Also, the wine was kept on the lees during the second fermentation for four years (disgorged in May 2016). The wine opens with delicate, intense and fresh ripe white fruit intertwined with lovely oxidative flavors. Intense, dry and very well structured, this is an excitingly good and characterful Blanc de Blancs with freshness, grip and length. It is a
complex aperitif and a first class Champagne to be served with food. This has good aging potential.
Note : 92/100
Perfect Brut
The NV Blanc de Blancs Extra Brut Perfect is an Extra Brut based on Chardonnay from five villages around Epernay and is comprised of five vintages. The current release blends the millésimes 2005 to 2009, all fermented in stainless steel. This cuvée starts with a delicate yet intense white and citrus fruit, brioche and chalky aroma that indicates complexity as well as freshness and a rather linear style. On the palate, this is a very complex, mineral, lean, pure and elegant Champagne with great intensity, structure and freshness. The finish is long and full of tension. A great Champagne for purists and lovers of Brut Nature Champagnes.
Note : 88+/100
Origine Brut
The NV Blanc de Blancs Grand Cru Brut Origine is a 100% stainless steelfermented Chardonnay from a vignoble in Chouilly. Disgorged in October 2016 (just a few weeks before I tasted it in mid-November), the newest release is based on the vintages 2012, 2011, 2010 and 2009. It offers a clear, fresh and chalky nose with ripe white fruit aromas and still some white mushroom flavors. Light to medium-bodied, bone dry and fresh, this is an elegant and
very mineral Champagne that is pretty complex but still—that short after the disgorgement—challengingly tight and should be kept for a couple of months and up to five or more years. Enjoy as an apéritif !
Note : 94/100
VIKKA GRAND CRU
Based on the vintages 2007 to 2010, the NV Blanc de Blancs Grand Cru Extra Brut Immersion is a spectacular and unique Champagne made from the oldest Chardonnay vines of the Hostomme family. After the first 48 months of lees
aging, 500 sealed bottles were stored at a depth of 60 meters and at a constant temperature of 13 degrees Celsius in the Atlantic Ocean for 12 months. The resulting Immersion opens super clear, pure and fresh on the nose but also deep and highly complex, with salty oyster and algae flavors and ripe white fruit aromas. Very intense and complex on the palate, this is a rich and concentrated Chardonnay with a pure, salty, tightly structured and very
complex finish with great tension. Tasted in Aix-en-Provence and again in Marseille in November 2016. Hostomme recommends to carafe the Immersion.